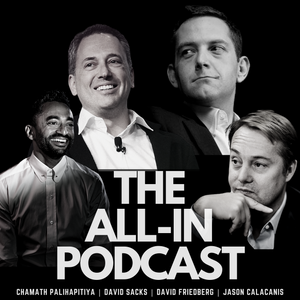 The Official Merch for the All-In Podcast
Industry veterans, degenerate gamblers & besties Chamath Palihapitiya, Jason Calacanis, David Sacks & David Friedberg cover all things economic, tech, political, social & poker. Check it out wherever you listen to podcasts.
Thank you all so much for the support friends. You are helping me cover the costs of medical school.